School Meals
School meals are cooked on the premises and we encourage the children to try the range of the food on offer. Please visit Derbyshire Catering to find out more information.
To view and download a copy of the current school menu, which runs from 1st November 2021 to 4th April 2022, please click here.
To view and download o copy of the new school menu, which will run from 25th April until 17th October 2022, please click here.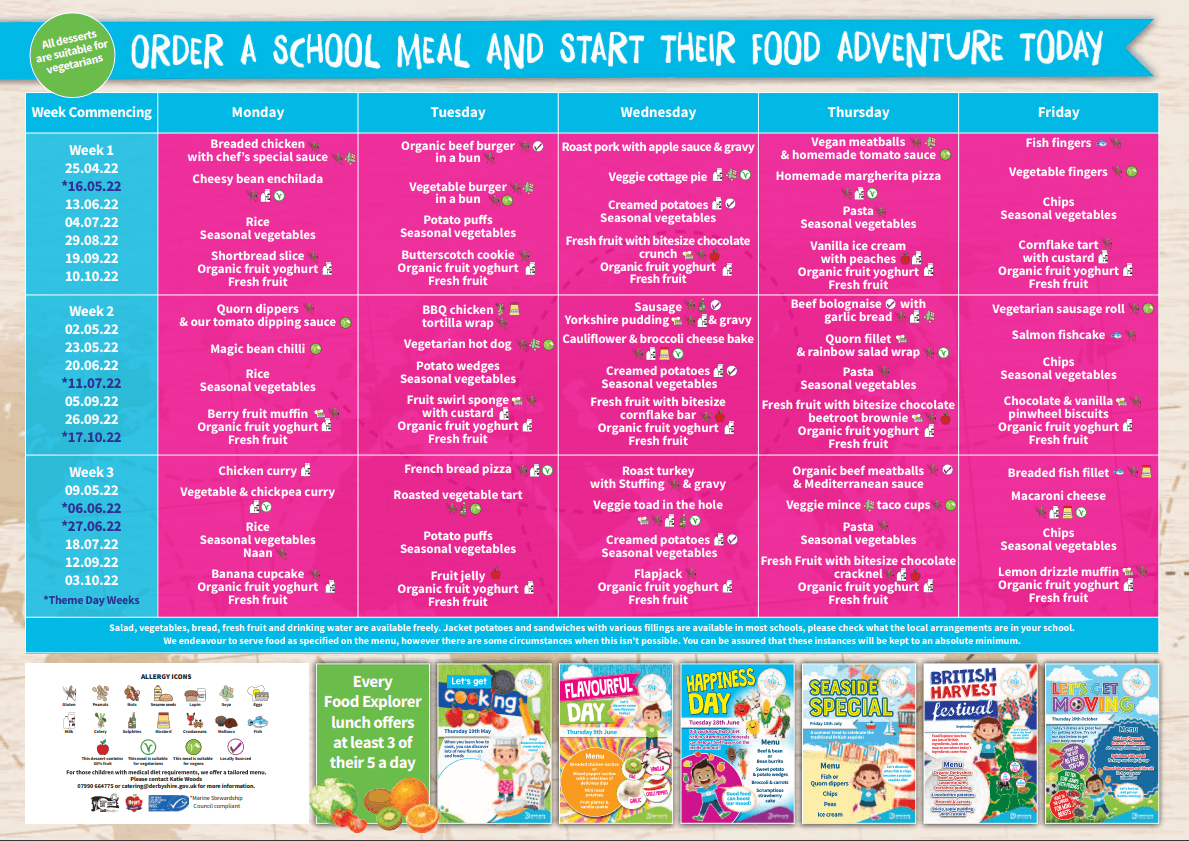 Universal Infant Free School Meals
In 2014 the Universal Infant Free School Meal (UIFSM) policy was introduced. All children in Reception, Year 1 and Year 2 are entitled to a free meal regardless of personal circumstances. This is subject to change with government policy.
Free School Meals
All children aged 3 to 18 at Derbyshire nurseries or schools can get a free meal if they qualify.
Qualifying criteria:
Universal Credit, provided they have an annual net earned income not exceeding £7,400 (£616.67 per month)
Income Support
Income-based Jobseekers Allowance
Income-related Employment and Support Allowance
support under Part 6 of the Immigration and Asylum Act 1999
the guarantee element of State Pension Credit
Child Tax Credit (provided you're not also entitled to Working Tax Credit and have an annual gross income of no more than £16,190) as assessed by HMRC
Working Tax Credit run-on (paid for 4 weeks after you stop qualifying for Working Tax Credit)
For more information, or to apply for Free School Meals, please click here.
Medical/Religious Diets
Derbyshire Catering Services believe that the provision of medical diets is an important part of the service we offer to pupils, parents/carers and schools. We work in partnership with schools to ensure pupils who require an alternative diet due to medical reasons are catered for.
If your child requires a medical diet, please complete Part A of the Medical Diet Form below and return to the school office.
GDPR
Please click here to view all policies and forms regarding GDPR.
School Performance
To see how well the school is doing nationally, please click here.
Parents Curriculum Guide
Please click here for a guide for parents to the new National Curriculum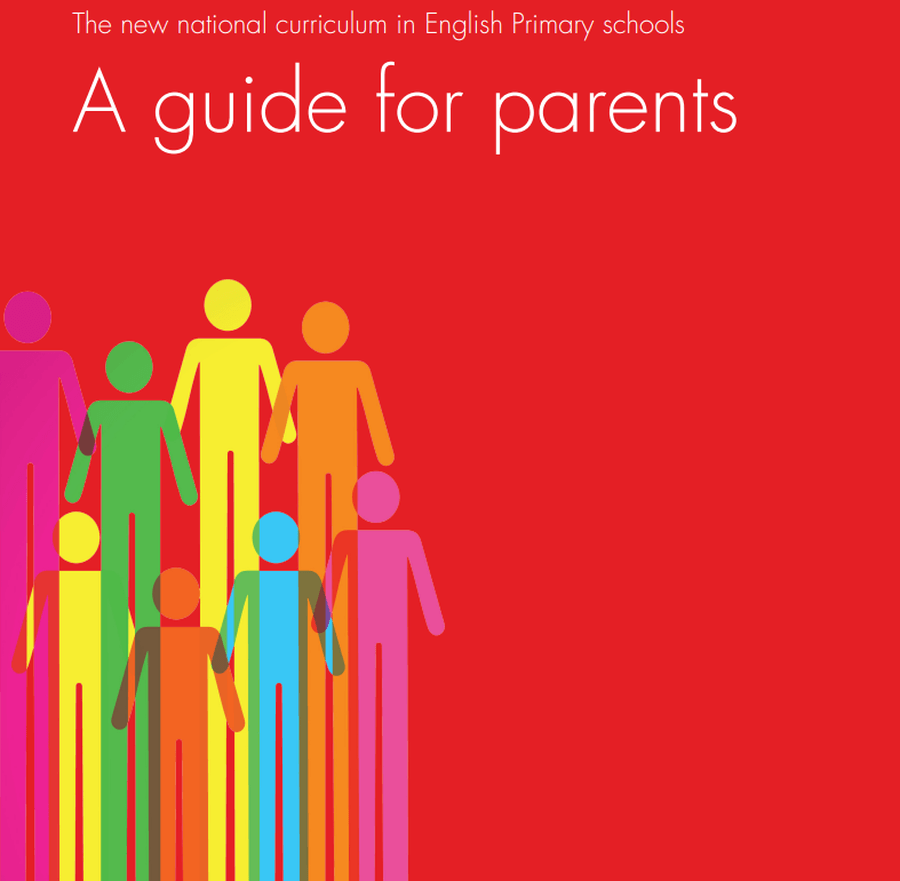 Reading
We teach Phonics using the Letters and Sounds planning framework supported mainly by, the reading scheme Oxford Reading Tree.
Pupils who do not pass the Phonics Check have additional support and complete Letters and Sounds by the end of Year 3.
Most of our pupils are Free Readers by the time they reach Year 4.
Our reading for pleasure is supported by having 2 well stocked lending libraries one for each key stage and a class library.
The pupils also do a Summer Reading Challenge every year.
Attendance
Please click here to view the school's Attendance Policy
Please click here to view our Attendance Leaflet - Information for Parents
Family Support
Our early help offer is an approach we use in our school. Our primary aim is to identify needs early and to make sure that appropriate support is put in place. ALL staff recognise their role in always ensuring safeguarding practices to ALL children. We believe that information sharing, and timely effective support can ensure that ALL children and families get a good start in life. Families need support from a wide range of agencies. We recognise that other agencies will be able to support families based on their specialised work. We employ a Family Resource Worker (Jayne Doherty) on a weekly basis to support this approach with very effective outcomes.
Please click here for services available to support families and children in Derbyshire.