Communication with Parents
At Waingroves Primary School, we have a high level of communication with parents. However, we are endeavouring to become a paperless school so we will send as little as possible out in paper form.
Our main form of communication is via our new, *FREE* app - ParentHub. All communication, letters, newsletters, diary dates and other useful information is added to the Waingroves ParentHub. Download the app and register to make sure you don't miss out in important updates and information.
Once set up, the app will send notifications when there are new items for you to view just like any other app.
ParentHub Handle: @waingrovesprimary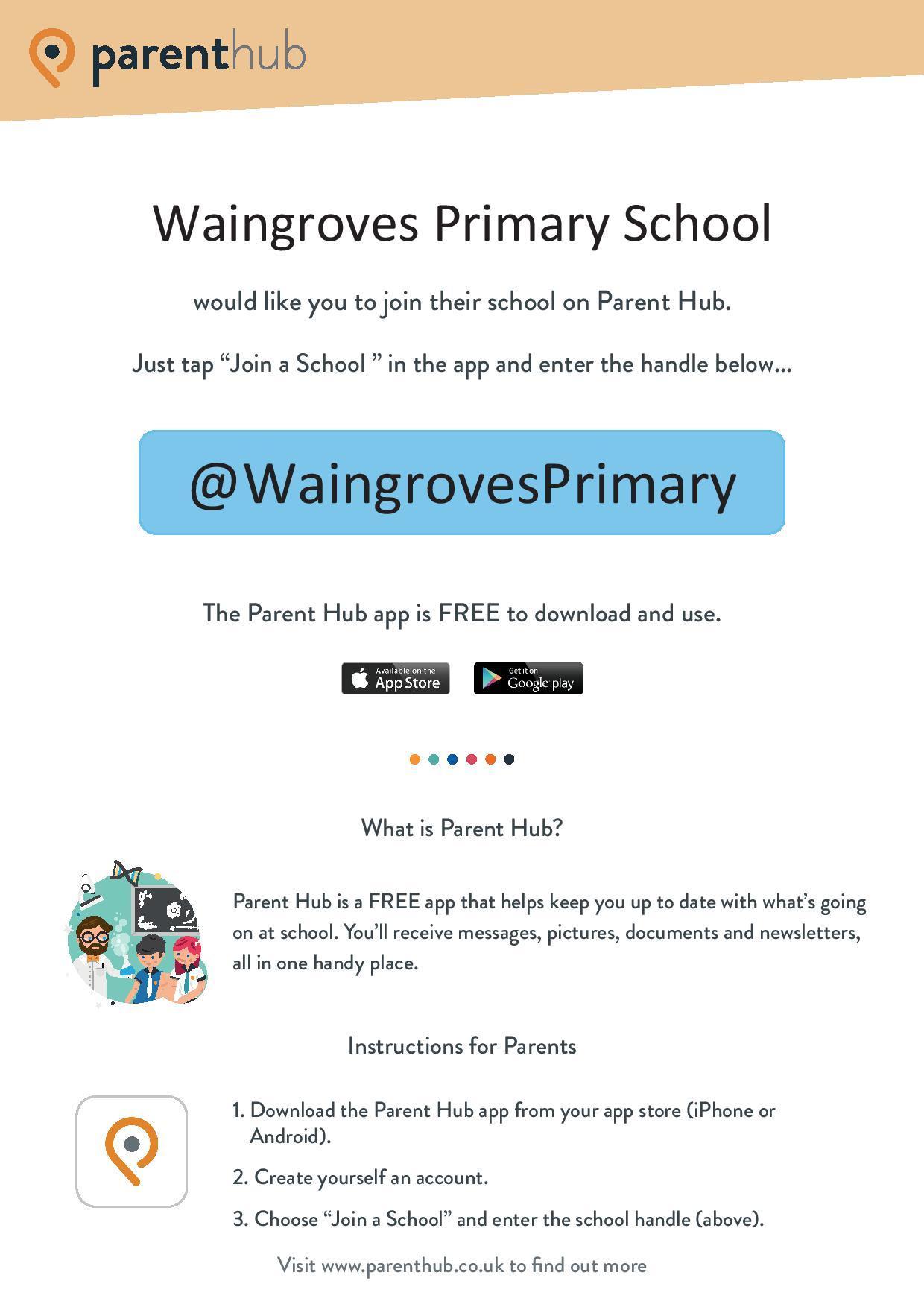 You are very welcome to speak with your child's class teacher at the end of the day. The Headteacher has an open door policy and welcomes parents in a morning and with an appointment throughout the day.
Reading
We teach Phonics using the the DfE recommended scheme Phonics Bug.
Pupils who do not pass the Phonics Check have additional support through school moving onto an individualised program, Toe by Toe.
Most of our pupils are 'free readers' by the time they reach Year 4.
Our reading for pleasure is supported by having 2 well stocked lending libraries, one for each key stage, and a class library. The pupils are also encouraged to take part in the school's Summer Reading Challenge every year.